Cellar Consulting
Worked your way through your cellar during the lockdown and have a lot of gaps to fill? Moved into a new place with a custom wine cellar that needs stocking or have some empty wine fridges but your tastes have evolved? Chat with us about a plan to have wines for short, medium and long-term drinking.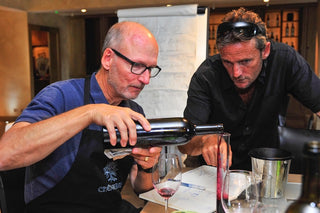 Private Label Wine
Imagine choosing your favorite wine and creating a label with your name on it! Whether it contains your name or some brand that you make up, work with us to find a wine that represents you and your taste. Be involved in the blending process as we create a wine that is unique to you for personal consumption, events and corporate gifting. Minimum quantities apply.  
Private European Wine Tours
Ever wanted to dig deeper and find out more about some of the famous wine regions of Europe but don't know where to start? Join us on a bespoke tour of famous regions such as Champagne, Burgundy, Bordeaux, Rhône Valley, Provence, Piemonte, Tuscany, Sicily, Rioja, Ribera del Duero or Priorat.
Private Wine Education
Learn better when it's just you? For those looking for some one-on-one time with Nick to really drill down on the way to learn and retain information. You'll run through a shortlisting program where we focus on just the wines you like, then we can expand your horizons within your preference zone.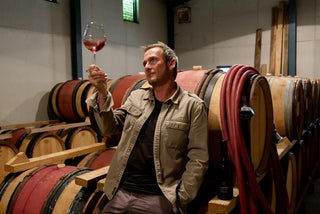 Local Wine Getaways
Fancy a quick getaway to a wine region close to home? Whether Los Olivos, Paso Robles, Ojai or even down to Valle de Guadalupe in Mexico, come join us as we check out the local wines and even take a few wines from the store to supplement our drinking!